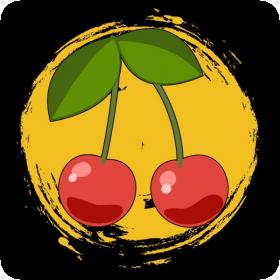 CBD Cherry Kush Feminised Seeds
Cali Gangster Kush is an indica dominant strain, a cross between Purple Master Kush and LA Confidential. This strain is extremely versatile and has a wonderful flavour that combines peppermint, grape and a slightly floral scent.
The high is euphoric and perfect for those who just need something to put a big smile on their face. It has a high level of THC and a medium level of CBD, meaning that the effect is not overly cerebral.
The high is average, reaching up to 300 – 450 g/m2 indoors and around 450 – 650 g/m2 outdoors.
This strain is feminised, meaning that it will only grow into female plants. Feminised seeds are ideal for growers who don't plan on breeding their own seeds.
For these growers the male plants are a total nuisance and can harm the female plants during the flowering period. This means that the males have to be removed and disposed of, wasting a lot of time and money that would be better used on female plants.
Feminised seeds also tend to be higher in quality and uniformity than regular plants. For this reason some breeders also prefer to use them, despite the increased difficulty in feminised breeding.
This strain has a flowering time of 7 – 8 weeks and can be grown indoors or outdoors.
Remember that the cultivation of cannabis seeds is illegal in some countries, please check the laws of your country before attempting to cultivate cannabis seeds.
Genetics:
Tsunami Kush X Cherry Kush