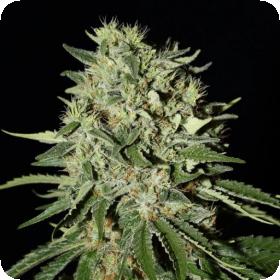 The Doctor Feminised Seeds
The Doctor is in the house again. First released in 2006 it was withdrawn after a year due to come inconsistencies.
However, public demand encouraged Green House to develop it further and now this strong indica-dominant strain is back where it belongs - in the Green House Seeds collection.
The Doctor is a three-way cross of Great White Shark, South Indian and Super Skunk. It grows into a medium-sized, dense bush of a plant which is best tamed indoors with either SoG or SCRoG and which can yield up to 800 gr/m2 in this environment.
Outdoors it will need support for the branches as its buds can get rather heavy and risk snapping with the subsequent loss in yield. Up to 1200 gr/plant can be cropped at the end of September in northern Europe.
The production of cannabinoids is as follows: THC 17.69%, CBD 0.21% and CBN 0.06%. The effect when smoked/vaped is almost instant with a heavy, physical stone, almost narcotic. Medicinally it has apllications for pain relief and to combat insomnia.
Genetics:
Great White Shark x South Indian x Super Skunk