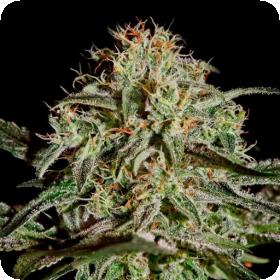 This connoisseur-grade strain from the masters at Greenhouse Seed Company was created by expertly blending some hand-picked Swiss Sativa and Swiss Indica varieties into one perfectly-balanced feminised beauty.
This Swiss miss of strains produces a high THC level and moves pretty rapidly too, with a flowering time of around 8-9 weeks.
Effects are potent, with a clear high that comes on strong and fast without clouding the mind. This strain takes on a real creative, introspective vibe, which is perfect for quiet moments of contemplation or for solving mysteries of the soul.
The flavour profile of this strain is sweet, with a complex herbal, floral aroma signature.
Genetics:
Swiss sativa x Swiss indica