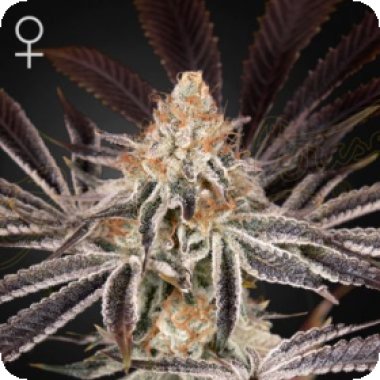 Dark Phoenix Feminised Seeds
Dark Phoenix is a new 60% Sativa strain that is a hybrid of Trainwreck and Jack Herer from the United States. This cross combines the Trainwreck's medical characteristics, compact structure, and foxtail buds with Jack Herer's excellent scent and yields.
Depending on the habitat, these plants can grow to be medium to tall. Plants can expand quite a bit once in flowering, therefore growers with low ceilings should top them. 
The plants are vigorous, and the side-branches will flourish, forming a crown effect around the main stem. Flowers will produce contiguous, fox-tailed buds as they flow together. 
Flowering will continue 8 to 10 weeks indoors, and harvests in the northern hemisphere will be ready in the second half of October. Growers can anticipate high crops.
Dark Phoenix has a pine, earth, Haze, lemon, and spice fragrance and flavour. 
The effect is quite useful, since it is a combination of soothing and uplifting Sativa effects. It's ideal for remaining active while still being creative.