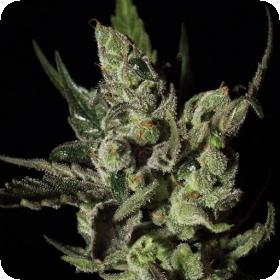 Exodus Cheese Feminised Seeds
Exodus Cheese Feminised Seeds from Green House Seeds Co. are the only original Cheese strain available on the market. Originally a clone only strain, the original form is now available to us mere mortals in seed from the breeders at Greenhouse.
Exodus Cheese comes with a renowned reputation, this heavy hitter can take even the most seasoned of smokers by surprise and is instantly detectable by its musky, cheese-like smell.
You will either love or loathe the taste and aroma of this plant but one thing is for sure - you won't be left disappointed.
This plant is recommended for those of you out there who at least have some experience, you do not have to be an expert by any means but for someone with some knowledge and the right treatment you can expect an extremely pleasant return for your time and effort.
Exodus Cheese is suitable for both indoor and outdoor grows and works particularly well in SCRoG systems due to its heavy branching patterns.
Whichever you decide the one thing that is an absolute must is space as the plant grows in much the same way as a vine and will require full branch support for an optimal yield.
Exodus Cheese has attained legendary status amongst the smoking community. This is a pungent and dank plant that is extremely potent, best saved for a night on the couch and absolutely no other plans.
Cheese has an extraordinary narcotic effect which engages the mind as well as having a strong body-stoned feeling. This high is something of a creeper, taking effect gradually, but will last a very long time and is worth the wait.
Due to these effects it has proven very useful in its medicinal capacity to treat insomnia, pain therapy as well as being used as an appetite stimulator. Put simply, if you want to get from A to B as quickly and efficiently as possible then look no further.
For an indoor grow the plant will only require a very reasonable 8-week flowering period that will yield up to a generous 800g/sqm.
If you are growing outdoors this lady should be ready to harvest around the end of September in the Northern Hemisphere with a production of up to 800g/plant.
Please remember that the growing of cannabis plants and the cultivation of seeds is illegal in some countries - please check the laws of your country and don't be growing any plants if it is against your country's laws.
Genetics:
Original Cheese (Skunk pheno)