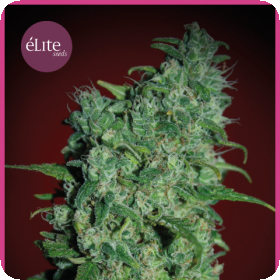 Llimonet Haze Classic THC Feminised Seeds
For those who love strains with incense and citrus flavours this plant is a treat for the senses: with a lemon taste, the smell of a cathedral, buds full of resin and such a sticky feel that it is necessary to use a grinder to crumble it.
When outdoors it grows strong and vigorously. It encourages the use of netting techniques, pruning or weights on the branches to reduce its size. It is highly resistant to all kinds of pests, especially to powdery mildew, botrytis and other fungi.