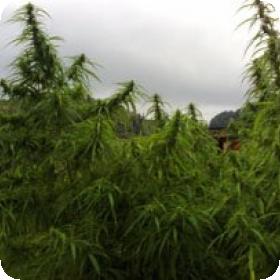 Kumaoni seeds come from Kumaon, a region close to the boarders of Tibet and Nepal. In this region some of the most potent medical marijuana strains are found.
This particular strain has an extremely high level of CBD and is one of the strongest charas plants around. This is certainly one for the collectors considering its rare nature and amazing growing abilities.
Even though it is a regular seed it can withstand some rather intense weather conditions even harsh cold and monsoons. This is because its genetics are fully adapted to outdoor growing because of its Himalayan heritage.
This strain has a citrus aroma and has an excellent germination rate. This strain has phenomenal medical potential because of its CBD levels and can be used as a pain killer, an anti-inflammatory, and an appetite booster as well as having many other medicinal uses.
The seed is regular which means that it produces a roughly 50/50 split of male and female plants, although this sometimes alters in favour of the females. Regular seeds are far better for strains which have a high CBD content.
It is true that cross-breeding with auto flowering or feminising genetics can affect the plants potency and dilute its effectiveness. Regular seeds are still very popular all over the world for those who distrust genetic modification.
With male and female plants breeding is easy. A grower can choose their champion males and females as the parent plant which will not only possibly increase the quality of a crop but also wean out any genetic weaknesses.
Seeds will usually take on the best genetic material for each parent and so a good level of uniformity and quality can be maintained. Many prefer this to always buying seeds from other companies because they know that they are in control of the breeding process.
Please remember that the growing of cannabis plants and the cultivation of seeds is illegal in some countries - please check the laws of your country and don't be growing any plants if it is against your country's laws.
Genetics:
Pure Himalayan Charas Plant