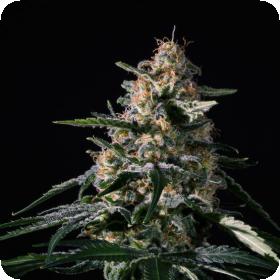 Nightingale CBD strain is a cross of Harlitsu and a west coast strain to give you a great fruity tasting CBD strain tasting of grape, blueberry and jasmine.
Nightingale is bred to keep a low THC content, between (1-3%) and give the patient a higher CBD content (11-18%) which will help to treat a small infant to an elderly person.
This particular CBD strain produces more than an average yield. The buds will tend to be red/purple in colour, Be aware of this strain stretching, she has been found to have better results in scrog or sog (sea of green).
Medical benefits: Helps to treat Crohn's Disease, Epilepsy, Arthritis, Cancer and other autoimmune disorders.
Genetics:
Harlitsu x Unknown West Coast US