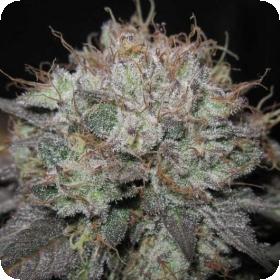 The Big is one seriously impressive strain, hence the name. This plant can grow so big and so strong that it is even said that it has super powers. The other thing that is said about this strain is that smoking it is like being punched in the head by the Hulk. This makes it an amazing medicinal strain for those who are suffering from chronic pain and insomnia, it's also great for just relaxing.
The Big is a combination of G13 and Butterscotch Hawaiian which was originally called Free Leonard. Free Leanord was named after the political prisoner Leonard Peltier, just a fun bit of information there. Anyway this strain gives massive yields, has a huge THC level and can pretty much fix anything.
The Big is a regular strain which means that it will grow into a combination of male and female plants. It will also flower in response to a specific light cycle making it a photoperiod plant. Regular seeds are extremely popular amongst old school growers and breeders. This is due to their split of genders which makes it extremely easy for breeders to use them.
They can also select the very best male and female to act as the parents for the next crop which means they can tailor their genetics to their personal taste.
This strain can grow indoors or outdoors, has a flowering time of 8 - 9 weeks and should be harvested in late September.
Remember that the cultivation of cannabis seeds is illegal in some countries, please check the laws of your country before attempting to cultivate cannabis seeds.
Genetics:
G13 x Butterscotch Hawaiian (Stabilized FL-Cola Pheno)