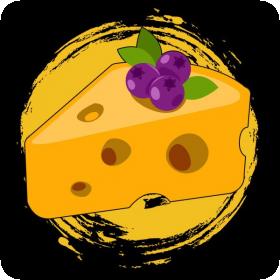 Berries & Cheese Feminised Seeds
This strain by Sumo Seeds is a cross between Blueberry and Dutch Cheese. It is indica dominant and is great for growing in any environment, be that indoors, outdoors or in a greenhouse.
The levels of THC are high and the levels of CBD are medium, creating an extremely relaxing stone without too much mind-bending power.
This strain is perfect for flavour connoisseurs with a mixture of fruity berries and strong, savoury cheese which goes extremely well with the relaxing stone.
This plant will usually yield around 400 – 450 g/m2 indoors and 600 – 650 g/plant outdoors.
Berries and Cheese is a feminised strain, making it ideal for growers. Most growers have no use for the male plants, who take up half of a regular crop.
This, plus the fact that they can harm the females during the flowering period, means that the males have to be removed and disposed of.
This is a huge waste of time, money and energy that would be much better used on female plants. Feminised seeds also tend to be higher in quality and uniformity than regular seeds.
This means that some breeders also prefer to use feminised seeds, despite the fact that feminised breeding is extremely difficult and not for novices.
This strain has a flowering time of 56 – 63 days and can be grown indoors, outdoors or in a greenhouse.
Remember that the cultivation of cannabis seeds is illegal in some countries, please check the laws of your country before attempting to cultivate cannabis seeds.