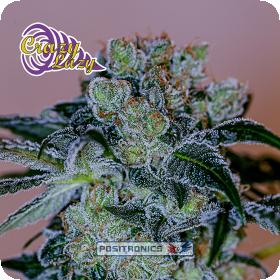 Crazy Lazy Feminised Seeds
After many long searches of the best Indica in the world, a great friend sent us seeds of a spectacular, strong, fast and productive genetics, the well-known Green crack.
We managed to select a peculiar strain for being very sweet in its flavour. After its stabilisation, we mix it with one of our most popular original clones, Grapefruit, achieving an incredible powerful variety, with great vigour and very pleasant to the palate.
Crazy Lazy is a fast growing plant, very large leaves that will fill all the available space, short flowering and great production, being a clear rival for the classic Critical.
Its great production power and its taste delight the best indica selectors, also needing good ventilation, and an anti-odour filter is advisable.