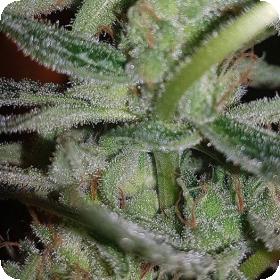 Silver Nevil Feminised Seeds
The Silver Nevil is a dream Haze. I received the cut from a friend who got it from Birmingham. The Silver Nevil has a delicious mango and pine Haze flavour that will have you reaching for the jar on a regular basis.
When thrown in flower she stretches for the first week but very minimal for such a Hazy plant, best topped from early on to create a nice bush.
Potency is more on the SSH side giving you a classic Haze high perfect for any daytime activities or busting a move out on the dance-floor.
Flowering: 10 weeks.
Genetics:
Silver Nevil S1 (reversed) x Silver Nevil cut.