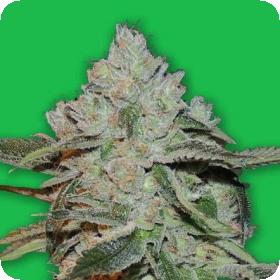 By blending a hand-picked Chemdawg clone of superior quality with a vibrant, flavoursome Kush, Bomb Seeds had one piece of the puzzle.
When they took this amazing cross and merged it with their most popular strain, THC Bomb, they created a breakthrough akin to the first splitting of the atom!
The aromas of this strain are simply overwhelming: Strong citrus and petrol blend with sweet berry scents and subtle hints of eucalyptus and menthol.
Bringing earth-shaking power to the mix, Atomic bursts into life with a powerfully cerebral, creative and energising buzz, before easing off into its fallout stage with a deep Kush stone: Simply unstoppable.