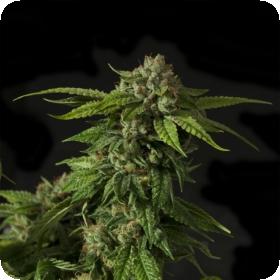 Khufu combines the San Fernado Valley of OG Kush with Kuchi, the SFV Kush crossed with the Exodus Cheese. It is a sweet-tasting strain with an echo of cheese, sage and citrus and a note of coffee in its aroma.
Khufu is a compact strain, ideal for small spaces that produce dense, resinous buds with between 20% and 22% THC in 10 weeks of flowering.
It's finished outdoors during the month of September. The effect is very mellow, stony, yet talkative.