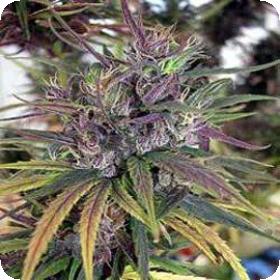 Oldtimer's Haze Regular Seeds
ACE Seeds Oldtimer's Haze Regular is a powerhouse hybrid with a real "old-school" feel, making its moniker that much more appropriate.
Its taste and effects are reminiscent of classic skunk strains and it is also one of the most popular hybrids in international cannabis markets. Its effects are clean and energizing with all the great characteristics of the best pure sativas on earth.
ACE Seeds is particularly proud to be able to offer Oldtimer's Haze. The strain nearly went extinct during the 1990s but has made a triumphant comeback since.
These seeds produce truly regal plants, slim and beautiful, tall and branched. In short, this is what every sativa wishes it was in terms of appearance as well as quality.
Its flowering period is longer than average: anywhere from 16-20 weeks, but it is well worth the wait. It also reacts extremely well to pruning and produces some amazing buds loaded with sticky resin.
As it flowers, the aroma of Oldtimer's Haze attracts a lot of attention: earthy and woody with a touch of smoky ash and frankincense. Lending even more deference to its name, this amazing hybrid also gets better with age.
Dried buds should be given at least three months to age for maximum effect. It may add to the wait time but it also provides an amazing incentive to endure it.
Growing indoors is not a problem for Oldtimer's Haze but the scent can be overpowering. Grow this strain indoors only if this will not become an issue.
Some growers enjoy the scent; others may decide that growing outdoors is a better option. Outdoor growers should be able to provide a warm and consistent growing environment for the duration of the growing cycle.
Please remember that the growing of cannabis plants and the cultivation of seeds is illegal in some countries - please check the laws of your country and don't be growing any plants if it is against your country's laws.
Genetics:
Hybrid of different tropical sativas: Mexican