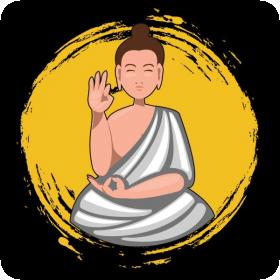 Silver Buddha Haze Feminised Seeds
This strain is a cross between Super Silver Haze and Super Lemon Haze. It is a powerful sativa dominant strain with a high level of THC and a low level of CBD.
This makes its high extremely clear and expansive with a lovely, light bodily stone. This strain will only grow well outdoors in a sub-tropical climate such as the south of Spain.
This strain will usually provide impressive yields of around 450 – 500 g/m2 when grown indoors and 650 – 750 g/plant when grown outdoors. The flavours and scents are that of the Silver Buddha Haze parent, musky and earthy with just a hint of citrus.
Silver Buddha Haze is a feminised strain, meaning that it will only grow into female plants. Most growers prefer to use feminised plants as they have no need for the males.
Usually male plants would take up around half of a crop, and can harm the females during the flowering process. This means that they have to be removed and disposed of, a huge waste of time, money and energy for the grower.
Feminised seeds also tend to be higher in quality and uniformity. For this reason some breeders also prefer to use them. Feminised breeding is possible, if quite difficult, through stressing the female plants until they produce feminised pollen.
This breeding method should only be attempted by experienced breeders.
This strain can be grown indoors, outdoors or in a greenhouse and has a flowering time of 70 – 77 days.
Remember that the cultivation of cannabis seeds is illegal in some countries, please check the laws of your country before attempting to cultivate cannabis seeds.
Genetics:
Super Silver Haze x Super Lemon Haze