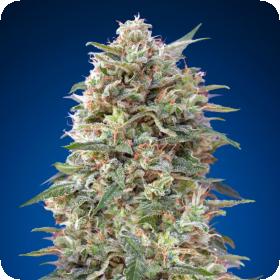 California Kush Feminised Seeds
California Kush is an indica-dominant cannabis strain that has great vigour in vegetative growth and is also very easy to grow, California Kush is a large resin producer and is therefore eminently suitable for the production of extracts.
Plants grown indoors reach a height between 90-120 cm High, producing 450-550 gr / m2 in less than 60 days of flowering. Outdoor-grown plants grow much larger when planted directly in the ground and reach 200-250 cm Tall.
Prodigious yielding plants with abundant harvests of sticky buds will be produced in the latter environment.
A sweet and spicy scent is followed by a rich, earthy, Kush taste. Its 20% THC induces a potent, physically relaxing and long-lasting effect.