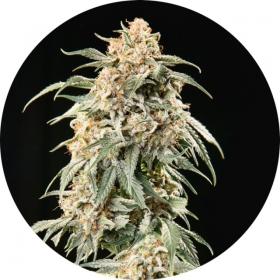 Tao Mix 2 AUTO Regular Seeds
Tao Mix 2 includes all the fastest automatic strains that Top Tao Seeds has to offer. In this mix are Big Auto Tao, Demon Auto Tao, Haze Auto Tao and Super Auto Tao.
These strains are all super autos and award winners, or at least they all deserve to be. These strains all have amazing resistance and are easy to grow, a perfect project for experienced and novice breeders alike. 
This mix is both auto-flowering and regular, making it perfect for breeders. Auto-flowering strains will flower automatically rather than as the result of a light cycle. This means a shorter flowering time as well as a shorter plant.
Even though the plants themselves are much smaller their yields will remain the same. This means they are great for making the most out of a growing space. Regular crops will grow into both male and female plants, making them great for breeding.
The split of males and females is usually around 50/50, with maybe a few more females than males. This gives the breeder plenty of options when it comes to selecting the parents for the next crop. 
These strains have a flowering time of 7 – 8 weeks and can be grown indoors or outdoors. 
Remember that the cultivation of cannabis seeds is illegal in some countries, please check the laws of your country before attempting to cultivate cannabis seeds.