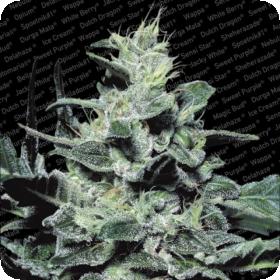 Nebula is a wonderful strain that really earns its out of this world name. It was first released by Paradise Seeds in 1996 and has been extremely popular ever since.
The name partly comes from the effects of the strain which are powerfully mental and even a little trippy. It also gets its name from the beautiful smattering of resin that covers the THC glands and almost twinkles resembling a cloud of stars.
This strain can grow well anywhere from indoors, perfect for the Sea Of Green set up, to outdoors in climates as harsh and Holland's. It is a stretchy plant and needs to be watched but the buds it produces are large and sticky.
The plant goes by one other name, 'honey pot', this is due to the scent and flavour of the plant which is sweet yet fruity.
Unsurprisingly Nebula is an award winner and has won 2nd place in the Sativa Cup at the High Times Cannabis Cup in 2005, 3rd place in the Hydro Cup at High Life Hemp Fair in 2004 and 3rd place in the Sativa Cup at the High Times Cannabis Cup in 1999.
Nebula is a feminised strain meaning that it will grow into a fully female crop. Many growers prefer to use these as they can save a lot of time, money and effort that would otherwise be wasted on the male plants. They also tend to produce high quality, uniform plants.
This strain can be grown indoors, outdoors or in a greenhouse, has a flowering time of 8 - 9 weeks and should be harvested in October.