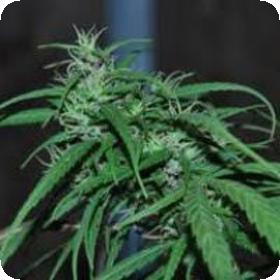 Green Haze is a sativa hybrid of Super Silver Haze and Lemon Skunk. The parent plants are known for the experiences and, together, they produce and deliver the quasi-psychedelic equivalent of what the name implies.
This is a plant that will be well appreciated by experienced growers. It takes 16-20 weeks to flower and resembles the Purple Haze plant when fully grown in every way except in colour. The flowers give off a fresh, fruity top note aroma with a woody, musky finish.
Why ACE Seeds?
ACE Seeds are developed and cultivated from many pure cannabis strains. They are collected from some of the best sources anywhere and are cultivated with a commitment to preserving all native varieties in pure form first, yielding superior hybridization results.
Each strain used by ACE has varied THC and CDB concentrations. Their seeds therefore offer the opportunity to compare and sample the properties of several types of plants at one time.
ACE hybrid varieties share the best qualities of multiple strains. The end result of their efforts is a hybrid that presents consistent and dependable standards of breeding.
They are highly adaptable and are designed for use in diverse growing environments, whether indoors or outdoors, and they flourish well in various climates. They mature quickly and are highly potent.
They produce large numbers of flowers and an abundance of resins. They also offer a range of unique flavours.
ACE Regular seeds are a sensible option for the avid grower who appreciates the challenge of growing various types of plants as well as the diverse qualities possessed by each.
ACE breeding standards result in consistent, easy growth and an impressive yield in a variety of growing environments. Even novice growers are sure to have success using them in their growing projects.
Please remember that the growing of cannabis plants and the cultivation of seeds is illegal in some countries - please check the laws of your country and don't be growing any plants if it is against your country's laws.