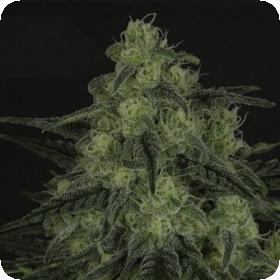 Black Valley Feminised Seeds
This strain comes straight from the beautiful peaks of the Himalayas. This strain is a combination of Double Glock and Kush, an impressively beautiful strain with a deliciously sweet flavour of vanilla.
The effect of the strain is long lasting and extremely relaxing. It takes hold instantly and is often recommended for medicinal and therapeutic use.
It is fully indica and produces a large yield of densely packed buds that give off a powerful Afghan scent.
Black Valley is a feminised strain and will only grow into female plants. It will also require a light cycle in order to flower. Feminised strains are ideal for those who don't plan on breeding their own crops.
Males can cause a lot of problems in a regular crop, especially for the female plants during the flowering stage. This means that they have to be removed before anything bad can happen, a total waste of time, money and energy.
Feminised seeds also tend to be higher in quality and uniformity than regular seeds.
This strain can be grown indoors or outdoors and has a flowering time of 60 days.