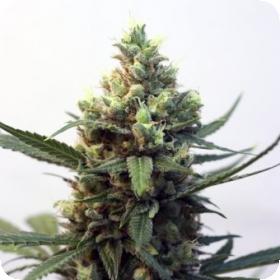 Toxic is a combination between Ripper Haze and Criminal +, two of Ripper Seeds' most awarded strains. This strain produces amazing yields of amazing buds.
It is sativa dominant and has compact flowers which makes it resistant to bests and fungi. This strain is very potent and may not be ideal for beginner growers.
Toxic has already won a number of awards including 1st place for Resin in the 2016 ExpoGrow, 1st place for sativa in the UCLA Cup in 2016, 1st place for resin in the 2014 Catalunya Cup and finally 2nd place for extractions a the 2015 Expo Grow.
This strain is feminised and will only grow into female plants. Most growers prefer feminised seeds for their increased quality and uniformity. They can also save growers a lot of time, space and money that would ultimately be wasted on the male plants.
Male plants take up half of a regular crop and can harm the females during the flowering period. Feminised seeds are also photoperiod and will require a light cycle in order to flower.
Some breeders do use feminised seeds, however feminised breeding can be really tricky and should only be attempted by experienced growers.
This strain has a flowering time of 60 – 65 days and can be grown indoors or outdoors.