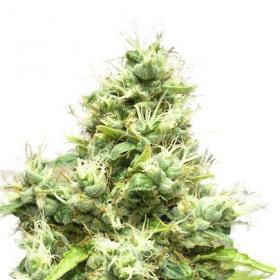 Medi Bomb #1 Feminised Seeds
This medically-focussed strain uses genetics from a respected pharmaceutical-grade variety that was specially selected from the Netherlands, in conjunction with Bomb Seeds' famous Bomb #1.
Whilst many medical strains are bred to feature low THC levels, this variety does the opposite, but combines this feature with high CBD levels to soften the potential psychoactive effects of the strain.
THC has many potential medical benefits, including the ability to work as a potent painkiller.
This strain is described as being highly effective for treating chronic pain, insomnia, muscle spasms, loss of appetite and stress, but some caution must be exercised, due to the high THC content of this strain: Even with the high CBD level it produces, it may still be too potent for beginners.
Taste-wise, this variety is beautifully sweet and sour, with a potent, pungent aroma. Every medical seed collection deserves a handful of this effective strain!
Genetics:
Bomb #1 x Dutch medicinal strain