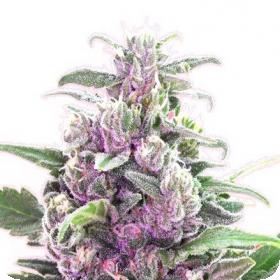 As Bomb Seeds' signature strain, this delightful variety is an instant classic which has sent explosive ripples throughout the seed collecting world.
Properties that define this breeder are evident in this prime specimen of a strain: Thunderous power (high THC), huge yields (up to 650g/m2), a fast indoor flowering time (7-9 weeks) and a delicious, potent and complex flavour profile.
A true heavyweight, THC Bomb is da bomb!