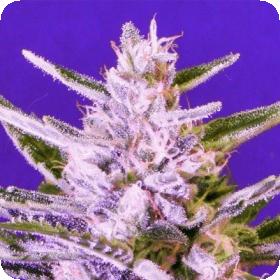 As indicated by its name, this strain is a remarkably frosty, crystal-encrusted variety that typically produces massive amounts of THC and intense, rich flavours of chocolate and vanilla.
Created by blending Vanilla Kush, White Rhino and Bomb #1, Ice Bomb's Indica dominant heritage is apparent in its short, bushy and densely productive nature.
The high is intensely relaxing, without being overly psychoactive (Thanks to a high CBD level): This makes it a great strain for treating chronic pain, insomnia and stress.
An icy, cooling and mellow variety that is perfect for relaxing medicinal use.
Genetics:
Vanilla Kush x White Rhino x Bomb #1