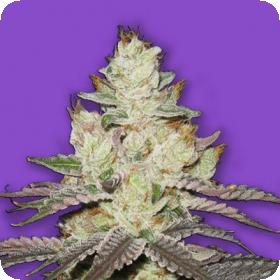 Killer Purps Feminised Seeds
This beautifully uplifting Sativa-dominant strain was created by blending a fine Buzz Bomb specimen with a specially-selected Sour Diesel variety, resulting in potent, purple-tinted perfection!
Looking, smelling and tasting simply fabulous, with fat, resinous, dank buds, pungent skunk and diesel aromas and a sweet and sour lemony aftertaste, Killer Purps is a drop-dead gorgeous strain with massive bag-appeal.
Effects are uplifting, euphoria-inducing and hard-hitting, with a pleasantly relaxing full-body stone coming on slow and steady after the initial head rush.