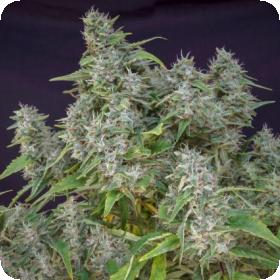 Frosty Friday Regular Seeds
This original €˜Creeper-Sativa' variety is a fast grower. The creeper genetics produce huge amounts of branches and buds. It will need support for sure it'€™s a big plant! The buds are not the biggest, but they have a nice dense structure and appearance.
The smell leans towards the gassy/chemical side of the spectrum. This variety needs around 10 weeks of flowering. When the blooms are mature they will be covered in resin. This is a high-yielding strain perfect for making extracts.
The hash that is made from this plant is top quality as the buds are simply excellent.
Genetics:
M4 Creeper x Karel's Haze