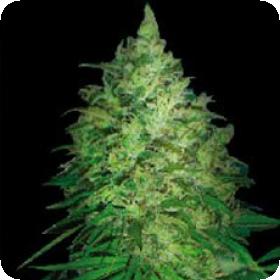 S. African Kwazulu Feminised Seeds
If you've been looking for the perfect sativa but never thought you'd find it, we have good news for you. South African Kwazulu is as close as one can hope to get to it and we are pleased to offer it here at the Vault in this convenient, dependable, and easy-to-grow feminised form.
The plants flower early and produce an end product with a rich, sweet, delicious flavour that is sure to make you develop a fast liking. Even better, the original grows wild on the South African Plateau to the north of the Drakensberg Ridge and has a history that dates back for centuries, possibly longer.
The Shaka Zulus are said to have been avid growers and partakers of African Kwazulu for many generations. It is one of the most hardy strains around and it is highly resistant to fungi, mould, pests and mildew. With that kind of resiliency it is doubly easy to manage and can be grown both indoors and out with ease.
When grown indoors, these plants thrive in growing mediums that are rich in nutrients and pH balanced. They appreciate warmth but can handle a cooler grow room as well. Consistent lighting will help increase yields, as will a bit of minor pruning and clipping. Even at higher elevations these plants are exceptional producers and the quality of the end product is very consistent.
All of that applies to outdoor growing as well. These plants hold up even with drastic fluctuations in daytime and night-time temperatures, but don't push their limits by exposing them to frost. Harvest by the end of October will be a must, earlier if possible.
South African Kwazulu has a relatively short flower time - only about 60 days from seed to harvest and the yields are significant. You can realistically expect anywhere 400-500 g per square metre or better from these plants.