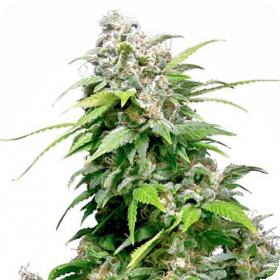 California Indica Feminised Seeds
The feminised version of the Sensi Seeds' classic strain. California Indica is a wonderful blend of Californian Orange bud mixed with a sweet skunky, hash flavoured Afghani cannabis variety that will grow well in all conditions, stays short and compact, is tolerant and versatile, and fast flowering.
Growth patterns are of the "Christmas tree"-type with lots of side branching and beautiful flower structures of dense, heavy buds with a tight leaf formation that makes for easy manicuring.
The buds are dark green with bright orange hairs when dried that have a sweet citrus flavor with a lite acrid hashy aftertaste and deliver a pleasant body relaxing effect.
Genetics:
Californian Orange x (Northern Lights #1 x Hash Plant)