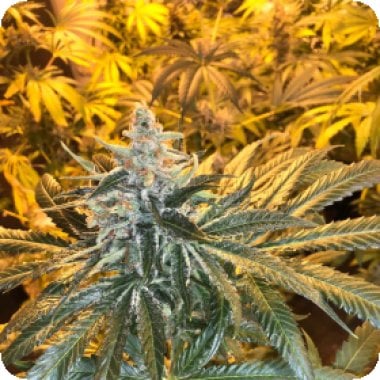 MAC × GSC Feminised Seeds
We are thrilled to announce the arrival of MAC × GSC cannabis seeds, and the feedback we have received from our community has been overwhelmingly positive. This strain is a combination of Miracle Alien Cookies (MAC) and the original Girl Scout Cookies (GSC), two renowned Californian hybrids. When you cross these two heavyweight contenders, you can expect a potent effect and high yield.
MAC × GSC is highly aromatic, with a delightful blend of lavender, tropical fruit, and earthy scents. The flavor is incredibly sweet, with notes of cherry, lemon, and pine, followed by a subtle earthy undertone. The effects are deep and relaxing, providing a boost of positive energy that enhances creativity and social activities such as sports, yoga, or artistic pursuits.
For medicinal users, MAC × GSC is a highly recommended strain due to its numerous therapeutic properties. It is effective in reducing pain and stimulating appetite. The positive and calming effects can help alleviate symptoms of depression and anxiety. This strain is suitable for daytime use, and its effects can last for several hours.