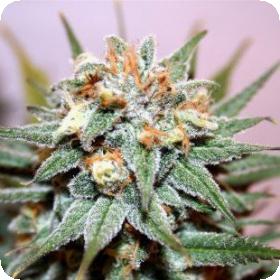 Hash Bomb Feminised Seeds
An Indica-dominant powerhouse, Hash Bomb takes exotic and potent hash plant genetics and blends them with Bomb Seeds' Bomb #1 and a hand-picked Amsterdam Skunk for maximum power with an added medicinal twist.
Despite the high THC content of this strain, it also produces significant levels of CBD, resulting in a powerful medicinal stone that is pain-killing, relaxing and sedative in nature, with more of a body stone than a psychoactive head high: Perfect properties for a pain-killing medicinal strain.
Thanks to this variety's low odour levels and ability to function both indoors and out, it is prized by collectors of stealthy genetics.
Genetics:
Hash Plant x Amsterdam Skunk x Bomb #1