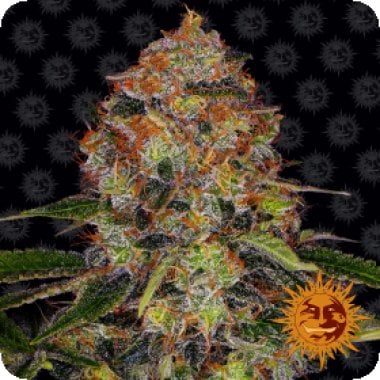 Shiskaberry Feminised Seeds
Getting our SHISKABERRY strain to this stage has been a complex work in progress for years, and we are delighted to finally introduce this unique and wonderful strain to our catalogue. SHISKABERRY is a unique experience.
Her pungent earthy, spicy notes leave a memorable, delicious aftertaste. Her beautiful berry scent will submerse you in a deeper dimension of delight and insight, SHISKABERRY is one stunning Indica who will put you where you need to be and keep you there.
She may loosen your tongue, then make you happy, before giving you a full body relaxing massage. Who could ask for more? Expect flowering indoors to be 8-9 weeks with a large yield.
Outdoors SHISKABERRY can grow up to 1.2 meters, with stretched pre-flowering can deliver up to 2 kg of super quality flowers. A dry climate is preferable.