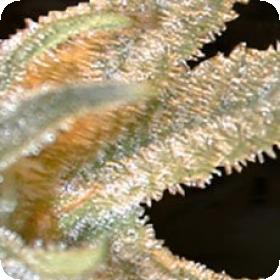 Pakistan Valley Regular Seeds
Pakistan Valley is a pure indica landrace strain with exceptional medicinal applications. It hails from the Hindu Kush valleys near the Afghanistan-Pakistan border.
The version developed by World of Seeds is the product of years of selective breeding with the end result being a powerful indica that is definitely NOT suited for a first-timer.
The plants have the typical indica stature and grow very dense. The smell is very intense and potent as well, giving a hint of good times to come.
The flavour is exceptionally sweet pleasing to the palate and the effect is an immediate narcotic, couch-locking stone that seems to go on forever. Couple that with its equally exceptionally high CBD content and you get a strain that is also ideal for a variety of medicinal applications as well.
Yields for Pakistan Valley are respectable both indoors and out, but the size and shape of these plants are perfect for indoor setups, even if vertical space is at a premium.
They work well with Sea of Green and Screen of Green setups particularly but also enjoy a high-quality, nutrient-rich soil as well.
The same holds true for outdoor growing: keep an eye on soil pH levels and adjust the nutrient levels accordingly and these plants will reward you with great yields and an exceptional end product.
Growers will also appreciate just how resistant this strain is to all kinds of pests as well as all common moulds and fungi.
Flower time is only 7-8 weeks (leave it to grow longer for a more potent end product) and harvest time is mid- to late-October. Plan to bring these plants in before the first widespread frost for best quality.
The finished product can maintain its punch for quite a long time when cured and stored properly.