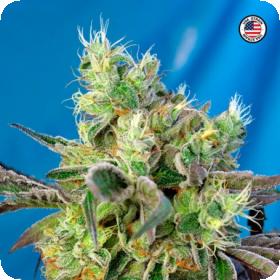 Do-Sweet-Dos Feminised Seeds
Strain developed from female elite clones selected from Do-Si-Dos. Do-Si-Dos [OGKB (Girl Scout Cookies x unknown strain) x Face-Off OG BX1] is one of the most relaxing and delicious hybrids of the Cookies family.
The Face-Off OG genetics that intervenes in the original crossing provides a predominance Indica trend to the resulting hybrid. The general qualities of the plant such as aroma, flavour, resin production and size of flower calyxes remind you of your ancestor Girl Scout Cookies.
The aromas of Do-Sweet-Dos are sweet, with earthy details, and with spicy, citrus and floral brushstrokes. The effect is kind, relaxing and powerful at the same time. Highly appreciated in medical cannabis dispensaries in California to combat pain, migraines, anxiety, insomnia, etc.
Genetics:
Do-Si-Dos (OGKB (Girl Scout Cookies x unknown strain) x Face-Off OG BX1) selection