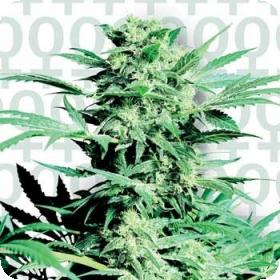 Sensi Skunk Feminised Seeds
If we told you that there's a Skunk strain out there that actually smells good, would you believe it? You should!
Sensi Skunk is simple to grow and is 100% feminised. No searching for and removing male plants here. It really doesn't get any easier. This strain is the result of a true labour of love among for the breeders at Sensi and one that has gotten international attention among both cannabis enthusiasts and breeders who want some great Skunk genetics to work with.
One of the best parts about Sensi Skunk is that it eliminates virtually all the hard work associated with growing cannabis. Whether growing indoors or outdoors, this strain grows practically on its own. It grows well in any indoor grow setup and doesn't rely on light cycles to flower.
We do need to let outdoor growers know that this strain grows best in temperate climates. Conditions similar to the Mediterranean are ideal for these plants so local weather conditions should be taken into consideration when deciding to grow this particular strain outdoors. They move from vegetative to flower stage within about 5 weeks and the flower period is lightning fast. Too.
These seeds produce beautiful and vigorous plants that grow nicely compact and very sturdy. They produce copious amounts of delicious buds and the quality of those buds is top-notch. The aroma and flavour showcase the best qualities of any skunk strain. They give off a surprisingly pleasing sweet aroma that mingles well with the fruity, citrusy flavour. The difference in smell between this strain and others based on Skunk genetics is quite remarkable. The effect is relatively mild but still has a potency that will satisfy any user.
This strain is ideal for any grower, whether new to cannabis cultivation or a seasoned veteran who simply wants an easy and fast strain that won't keep him (or her) waiting.