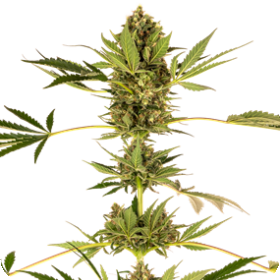 Sensi #49 CBD Feminised Seeds (Kush x Hindu Kush CBD) Seeds
Sensi #49 CBD is a Kush cross with a Hindu Kush CBD strain.
The result is an indica-dominant plant which while remaining compact in size, has an enormous potential for yield.
This is a typical Kush plant, but with high-CBD production added.
A temperate.continental climate is needed to cultivate this plant outdoors-there should be no problems in most of northern Europe for example, unless there is an abnormally cold and wet summer.
Flowering times are average and with a little care and attention, yields can indeed be very impressive.