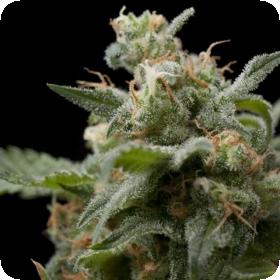 Super Hash Feminised Seeds
Super Hash is super in a number of different ways, it is extremely fast flowering, grows impressively tall and grows large, thick buds completely covered in trichomes giving the buds a frosty appearance.
This strain is also amazing for extracting hashish and pollen. This strain is certainly Indica dominant, this can be seen in its growing style and its potent effect. The high THC levels are enough to give some serious bodily relaxation.
This strain is ideal for those evenings at the end of long days when its nice to just melt for a little while. If this strain is grown in optimum conditions it can give some seriously impressive yields.
Super Hash is feminised so all of the plants grown from these seeds will be females. This can save growers a lot of time, money and effort that would otherwise be wasted on the male plants. Feminised seeds have also often tested better for quality and uniformity than regular seeds.
The flowering time is 55 days and it should be harvested in September, the yields can reach from 500 - 600 g/m2.