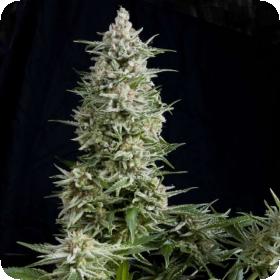 Amnesia Gold Feminised Seeds
Amnesia Gold is the love child of Lennon and Amnesia Haze, two powerful Haze strains. This strain is seriously Sativa dominant with a balance of Sativa 80% to Indica 20%. Combine this with very high levels of THC and you have yourself a seriously potent strain.
The effect is almost completely mental as well as being crystal clear. Thus this strain is great for daytime use both for medicinal patients or for recreational users. Amnesia Gold is especially suited to those who love to get creative.
This strain does well in a variety of grow set ups and will thrive in Sea of Green or Screen Of Green set ups but for maximum results this puppy should really be grown outside. The scent of the strain is that classic Haze that we all know and love with a deliciously woodsy, earthy taste chased up by a sweet fruitiness.
Amnesia Gold is feminised and so all of the plants in the crop will be high quality, uniform and female. These seeds are super popular amongst growers who have no need for male plants as they can save a lot of time, money and effort.
This strain will grow indoors or outdoors with a flowering time of 70 - 77 days. If it is grown outdoors it should be harvested in mid October and it can produce yields of 600 g/m2.