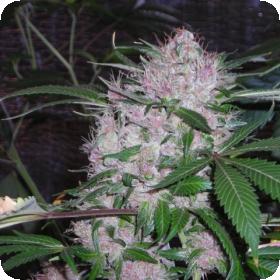 Northern Lights Feminised Seeds
Northern Lights is a classic strain, in fact it is one of THE classic strains. It has been around for decades and looks like a classic sativa but has the effect of an indica.
This strain originated on the West Coast of North America. Northern Lights was created by crossing an Afghani Indica and Thai genetics. For this strain to fulfill its potential it will need plenty of light and warmth.
If it is well looked after this strain will produce incredible, high yielding plants.
This strain is feminised and will only grow into female plants. Feminised seeds are ideal for growers who don't want to breed their own crops.
For these growers the male plants are a nuisance and can damage the females during the flowering process. For this reason they need to be removed, which is a massive waste of time and money.
Feminised seeds also tend to produce higher quality crops than regular seeds. For this reason some breeders also prefer to use them, even though feminised breeding is extremely difficult.
These seeds are also photo-period and will require a light cycle in order to flower.
This strain has a flowering time of 9 weeks and can be grown indoors, outdoors or in a greenhouse.