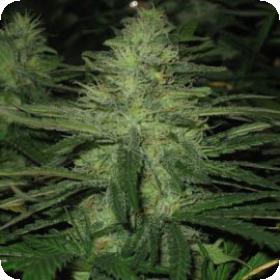 Northern Light Feminised Seeds
It seems like practically every seed bank in existence has their own version of this iconic strain in their collection and it is not difficult to understand why. Few varieties go through the kind of scrutiny and exhaustive development to which Northern Lights has been subjected.
The result of all that labour is a strain that has been a popular selection in hybridization projects for many years and with breeders all over the world.
Now you have the chance to experience all the wonder that is Northern Lights in this powerful, stable feminised 80/20 indica-dominant strain developed with care by the breeders at Nirvana Seeds.
Northern Lights is easy to grow and it responds well to virtually any growing method, both indoors and out. As the plants mature, they take on a very classic cannabis look with dark, thick green leaves and a tight, very typically-indica stature.
While novice growers are sure to have fast success and abundant yields, with experience comes even greater rewards. Proper care of these plants will result in yields that are astronomical.
The plants produce dense, hard buds that absolutely glisten with a thick coat of potent resin. Care should be taken to properly ventilate the grow room since any Northern Lights variety is going to have a strong and permeating scent.
Indeed, there is nothing at all subtle about these plants - not in their look, their smell, their flavour or their effect. The flavour is tangy and sweet like most indicas but very intense. The effect is very calming and relaxing and hits almost immediately.
Just a few hits and this strain is bound to become any enthusiast's new favourite. Yes, it is that good and it is that easy to grow.
Use a good hydroponic grow method or plant it outdoors with plans to harvest by late September and you can expect yields upwards of 400-500 g per square metre.
Please remember that the growing of cannabis plants and the cultivation of seeds is illegal in some countries - please check the laws of your country and don't be growing any plants if it is against your country's laws.