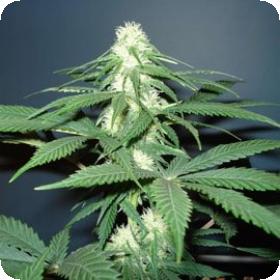 Master Kush Feminised Seeds
First called High Rise, this strain of marijuana developed in one of the tall buildings in the Bijlmer area of Amsterdam. Coffeeshop owners and marijuana lovers fell head-to - head in love with this exclusive tetraploid cannabis strain.
This Hindu Kush / Skunk hybrid has been stabilised and marketed by popular demand, and has been a classic ever since. Master Kush Seeds develop into strong plants of medium height and bushes.
Master Kush is a producer of heavy weed. It has a pleasant earthy, mossy smell, and its smoke is smooth.