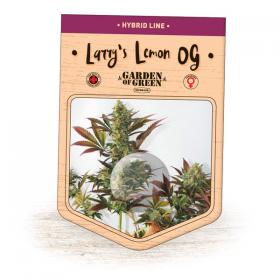 Larry's Lemon OG Feminised Seeds
All the way from the San Fernando Valley in California aka SFV OG Kush x Ghost OG Kush heritage. A very famous Medical strain that can be easily found all round LA County because of it's high medicinal reputation.
We are delighted to be making this authentic quick acting LA medication available and accessible to all our European customers.
It's because of the instant and fast acting relief that has Medical and recreational consumers alike demanding this cure-for-all strain from their dispensaries.
Lineage: Ghost OG Kush x SVF Kush