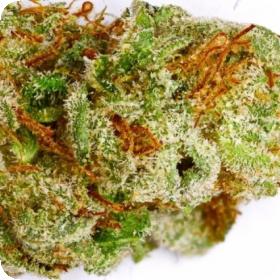 Super Sour OG Feminised Seeds
This strain is a pretty well-balanced sativa/ indica strain which gives it the perfect effect. All of that energy and happiness that is so common in really great sativas with all of the relaxation and contentedness that comes with a good indica.
The flavour is a combination of delicious, fresh blueberries with a definite sour background taste.
The yield of this strain is extremely impressive, making it well worth the cost of the plant. Super Sour OG is a versatile strain that can grow in a number of environments and will benefit from a little bit of tying.
It will also benefit from a little extra nitrogen, the better care is given to this plant the higher the already substantial rewards. This strain can be purchased in the form of feminised seeds.
Feminised seeds were created to not only improve the growing experience, but to improve the quality and the uniformity of the crop. For these reasons they are used by growers and breeders alike.
Breeding with feminised seeds can be extremely difficult, but if attempted by an experienced breeder it can definitely be worth the effort. Usually these seeds are used by growers, as they will only grow into female plants.
Most growers have no need for the males and so the feminised seeds allow them to save a good amount of resources.
This strain can be grown indoors or outdoors and has a flowering time of 56 - 63 days.
Keep in mind that the cultivation of cannabis is illegal in several countries. Please check the laws of your country before attempting to grow cannabis seeds.
Genetics:
(Blueberry x Sour x OG) x Lost Coast OG