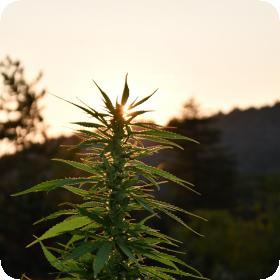 Sherbet Dip Feminised Seeds
Sherbet Dip is the name of the strain created when the very best Sunset Sherbet pheno that Emerald Triangle could have produced in Humboldt County, Northern California, was crossed by a very high-yielding Amnesia pheno.
The result is a productive, high-THC Sherbet.
Sherbet Dip is a 50/50 hybrid strain that lasts 10-12 weeks to flower indoors and will be ready for outdoor, northern hemisphere growers at the end of October.
Yields are good, 500 gr/m2 or more, due to the introduction of Amnesia, which also increases the strength of the branch making stem-snap less likely.
This is not a recommended strain for novice growers, as some previous experience is required.
Scent and taste are an intense blend of both sweet and citrus.
The THC level is more than 20%, while the CBD is 0.2%.
Therapeutic uses include stimulation of appetite, chronic pain, depression, insomnia and stress.
Genetics:
Sunset Sherbet x Amnesia Haze