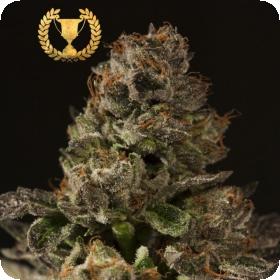 Strawberry Sour Diesel Feminised Seeds
Strawberry Sour Diesel is a genetic mixture of the male Sour Diesel and the special phenotype of the female Strawberry Cough from the Dutch Passion Seeds.
This hybrid produces a strong flavour that is well balanced between citrus and Sour Diesel flavours. Strawberry Sour Diesel is a colourful, high-yielding plant with a short flowering time.
High THC levels of between 19 percent-22% and a relatively high level of CBD make this strain popular with medical marijuana users. A tall, sativa-dominant plant that is very hardy, making it possible to grow almost anywhere, gives it a relaxing, care-free high.