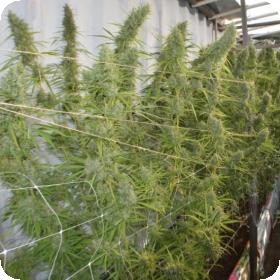 Super Malawi Haze Feminised Seeds
THE NEXT LEVEL IN OUR DEVELOPMENT OF MORE POWERFUL AND PRODUCTIVE SATIVA HYBRIDS WITHIN THE MALAWI/HAZE GENOTYPES.
Super Malawi Haze is a direct hybrid crossing a Nevil's Haze mother plant, selected by Nevil himself in the late 80's, with our best Malawi Killer pheno-types.
The result is an extremely vigorous and highly productive super-hybrid of practically pure sativa (90%) genetics, which produces huge and very resinous colas, with excellent density and great flower/leaf ratio, coming together to form enormous floral structures that reach monumental proportions.
Genetics:
Nevil's Haze x Malawi Killer