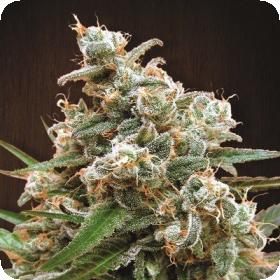 Nepal Jam Feminised Seeds
The gurus at Ace Seeds have produced an amazingly vigorous, super-rapid and hardy Nepalese hybrid (Nepalese x Jamaican 85) in the form of Nepal Jam Feminised.
Densely packed, compact and incredibly resinous, this variety excels in conditions which weaker strains would fall victim to, being naturally resistant to cold, damp and all types of fungus, due to its highland Sativa genetics (It can even deal with ice and fog with no major problems!).
The strain is famous for its sweet, mouth-coating honey flavour and distinctive caramel aroma, as well as its profound cerebral effects: A truly mountainous masterpiece!
Genetics:
Nepalese highland x Jamaica '85