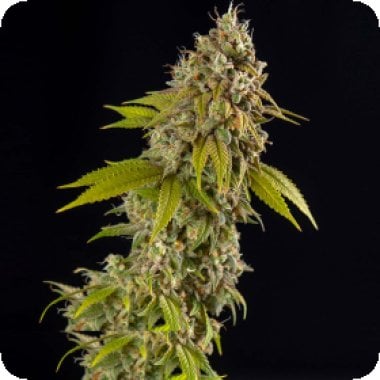 Girl Scout Cookies Auto Flowering Seeds
Introducing Girl Scout Cookies Automatic, an easy-to-grow cannabis seed strain that is Indica dominant and perfect for those seeking a discreet growing option. With a flowering time of just 10 weeks, this autoflowering version of the famous G.S.C offers amazing flavour, colour, and terpenes.
Created by crossing the clone-only version of G.S.C from the USA with the feminized pollen from Spliff Seeds' best performing Dutch Auto, this hybrid plant is hardy, tough, and fast flowering. Standing at a height of 80-100cm, it is ideal for terraces, balconies, and greenhouses. However, be cautious as the flowering stage brings a strong aroma.
Harvesting can be done approximately 70 days from seed, and minimal maintenance is required. As the plant enters the flowering stage, resin production increases, making trimming easy and allowing for the creation of hash and extracts. The plant's colors also transform, with a mix of magenta, purple, and green, and dense calyxes that result in high-quality yields of 400-500 g/m².
With THC levels testing around 25%, Girl Scout Cookies Automatic is a potent strain that offers a long-lasting euphoric effect. It is particularly suitable for morning and daytime use, as it sparks creativity. When smoked, the flavor is bold and packed with terpenes, including earthy and sweet notes. Medical patients may find this strain helpful in improving mood, motivation, appetite, and overall well-being.
Genetics:
Girl Scout Cookies x Dutch Auto