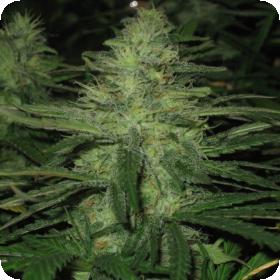 Northern Lights Regular Seeds
Nirvana Northern Light is a marijuana strain which is highly suited to indoors. Nearly all promising modern indoor cannabis strains contain Northern Lights genes.
With its high flower-to-leaf ratio, compact buds, good yields and exceptional resin production, these wonderful marijuana seeds are a most lucrative choice for indoors. The smoke's flavour is somewhat neutral, yet full-bodied.