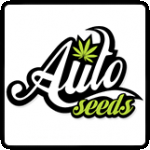 Auto Seeds – experience the best in auto flowering genetics.
Auto Seeds is a breeder specialising in auto-flowering cannabis seed strains and have combined classic and legendary cannabis cup-winning strains to create a stable feminised auto-flowering seed collection with a wide range of traits and flavours.
These auto-flowering feminised cannabis seeds are of the highest quality and the best possible flavour.
They make an ideal choice when space is limited or stealth and speed is a must, as well as being the great value.
Auto marijuana seeds can flower regardless of the light cycle, making multiple harvests possible in one outdoor season while providing the indoor gardener with ultimate control.